Here is a ridiculously easy and yet ADORABLE and unique hybrid craft I did this past weekend.
I took a special kind of Shrinky Dink paper that is printable and printed out a circular design. I then used an eyelet hole punch tool to make holes in said design. :) I baked according to package directions and then sewed it on to my daughter's jeans. Viola! Shrinky Dink digital scrapbooking buttons! OH MY WORD! The possibilities here are endless people!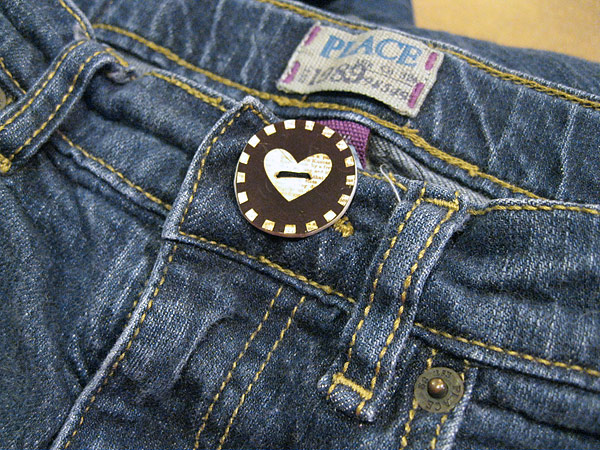 I used an element from Traci Reed's newest kit below:
*image linked*
Thanks for looking and letting me share my love of digital scrapbooking with you!
Participating In: