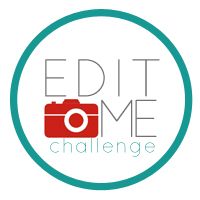 I wanted to play along in this week's Edit Me Challenge. I enjoy editing photos. Not to get some weird artistic version (but if that is your thing, that is cool, too), but because I love trying to get the most out of every day photography. Not every one can be a professional photographer, but that does not mean you can not have great pics if you can learn a few Photoshop skills! So I love to play with mine and try to keep improving them!
Here is a look at the before picture that I downloaded:
I wanted to brighten up the picture but I also wanted to bring out the feel of coldness, by making the colors a bit cooler... I think it goes with the mittens and hats and gives you that outdoor cold weather feel! I also increased the contrast and tried to keep the browns, brown.
I am happy with the end result. This would be a great picture to scrapbook digitally! Thanks for looking!