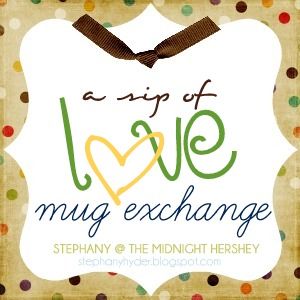 One more fun exchange I want to share with yáll! I am participating in the "A Sip of Love"mug exchange over at The Midnight Hershey! It sounds like fun to me!
That may or may not be because I have a slight addiction to awesome mugs! You know whenever you go on those little trips and you buy that one touristy trinket to remember your trip by? Well, my pick is always a mug! I love em! So I thought this would be fun and a way to make a new bloggy friend in the process!
Click on the badge to go to The Midnight Hershey and read all about it, see if it is for you, and sign up if you want to play along!
- Tanyia